Help -- Lead List
Leads are viewed from the Lead List, which is accessed via the Leads tab in your account. This Lead List functions much like an email in-box, with new, unread Leads listed at the top, and highlighted in blue.
By default the leads appear in the All Assigned Leads View – which has the Lead's Name, Address, Date Added, and Type (or types). You can create custom Views to meet your needs and preferences.
You may also search for any data displayed in your views using the Search Box.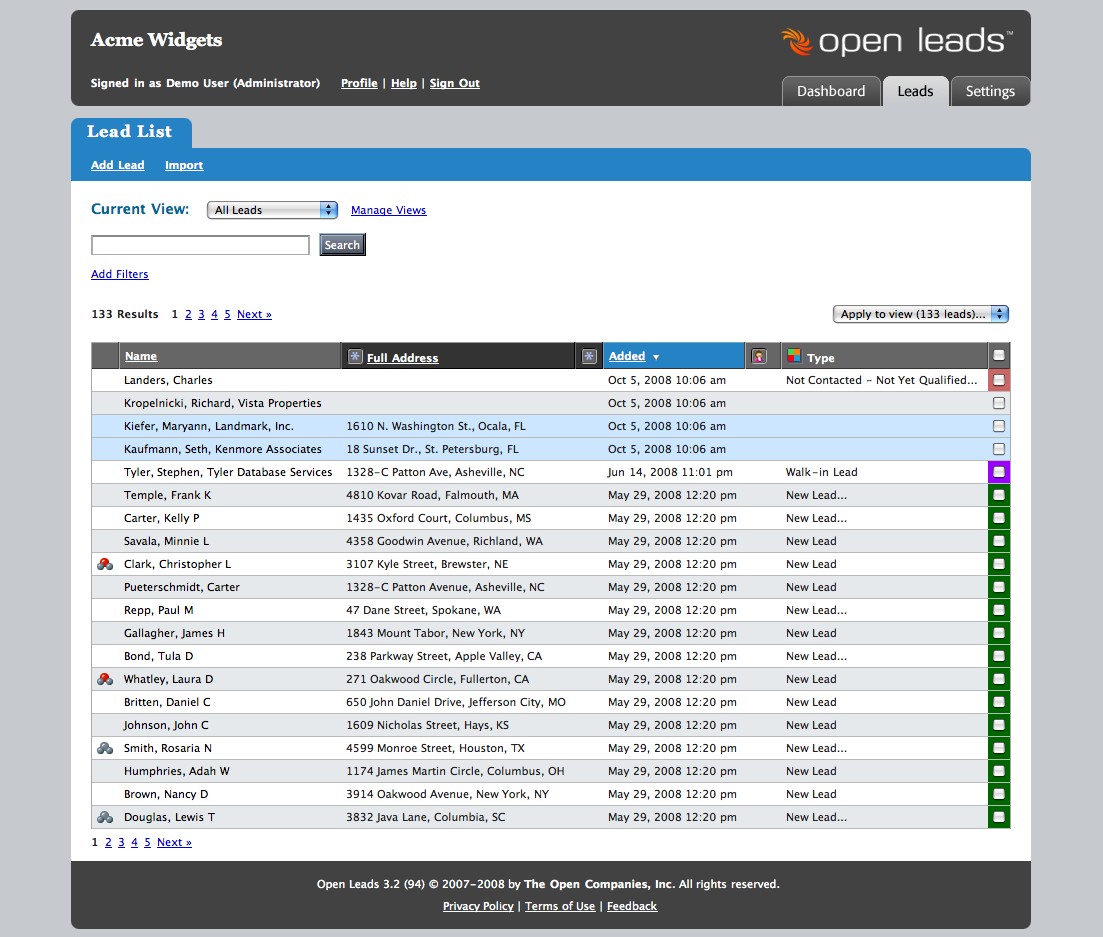 From the Lead List you may also perform additional tasks using the "Apply to results" Dropdown Menu. These include: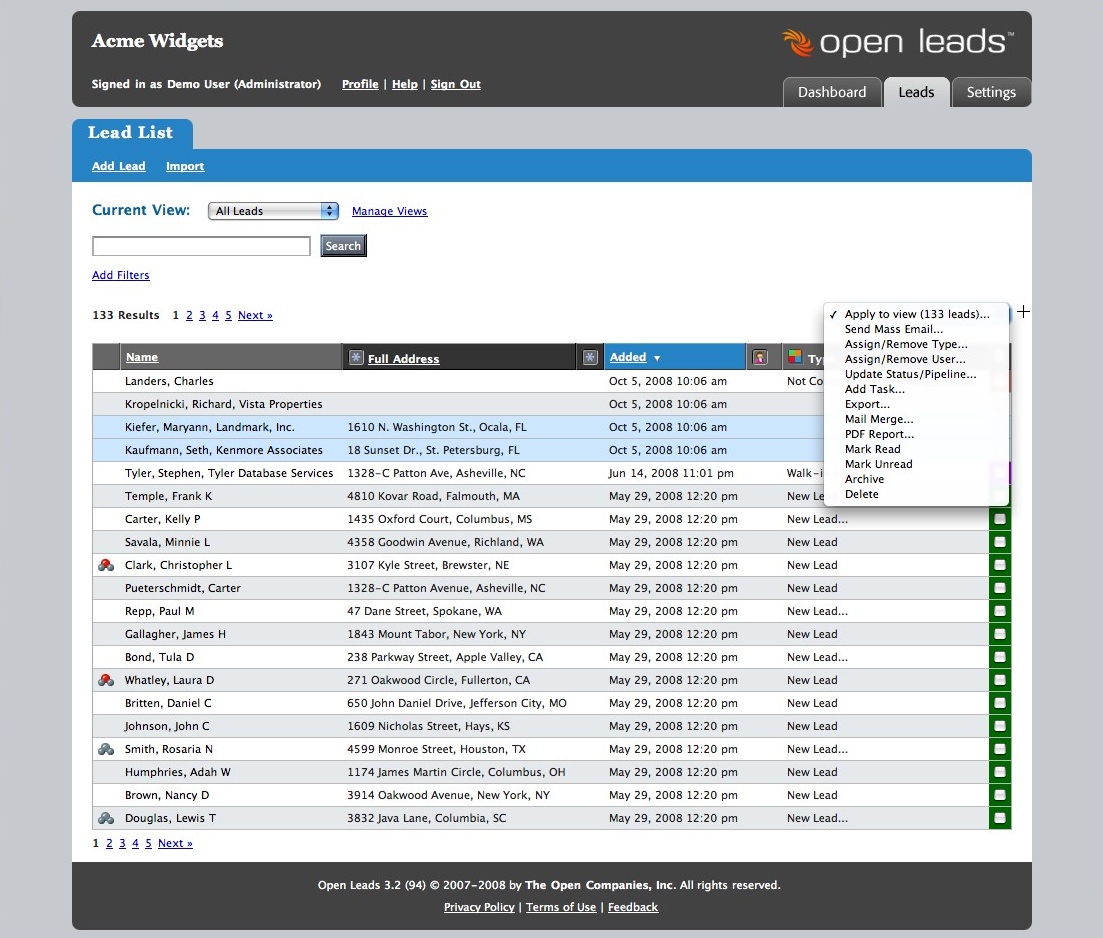 Selecting Leads from the List for Mass Updates
Adding and importing of Leads is also done from this tab.
For More Help Sections, go to the Table of Contents