Help -- Dashboard
The first screen you see when you log into Open Leads is the Dashboard. The Dashboard is a snapshot of your account, showing recent unread Leads and graphical representations of account activity. Additionally, you will see a graphical calendar which enables you to quickly view your daily schedule. Dates with numbers indicate days with scheduled tasks. Click on a day to open your Task List on your Tasks Tab for that date.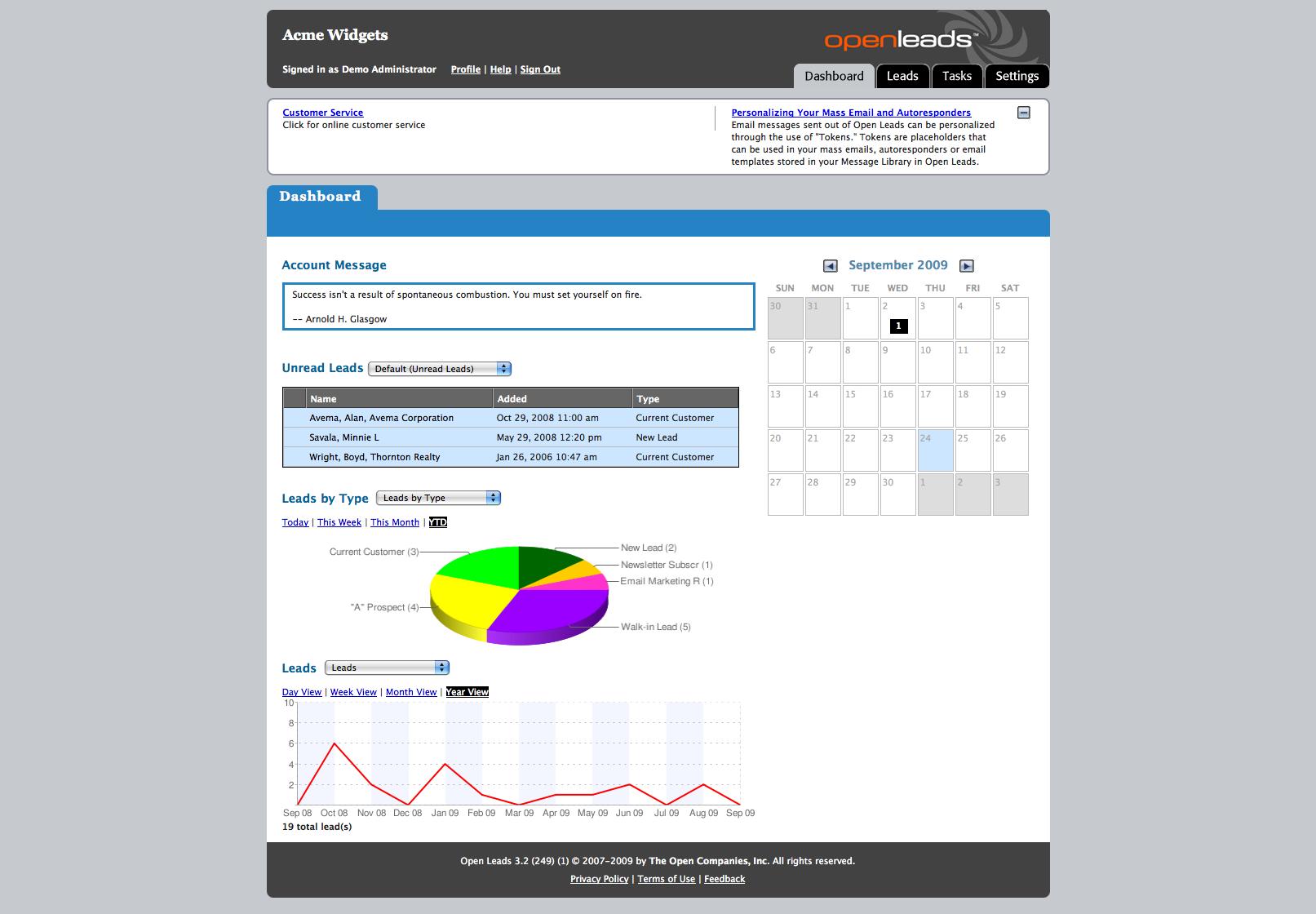 LIVE CHAT SUPPORT:
For More Help Sections, go to the Table of Contents
Get News and Information on the official Open Leads blog.